Enterprises have continued to invest in new technologies to boost employee experiences at workplaces, but the benefits are no longer visible. No organization has all its important information in one place.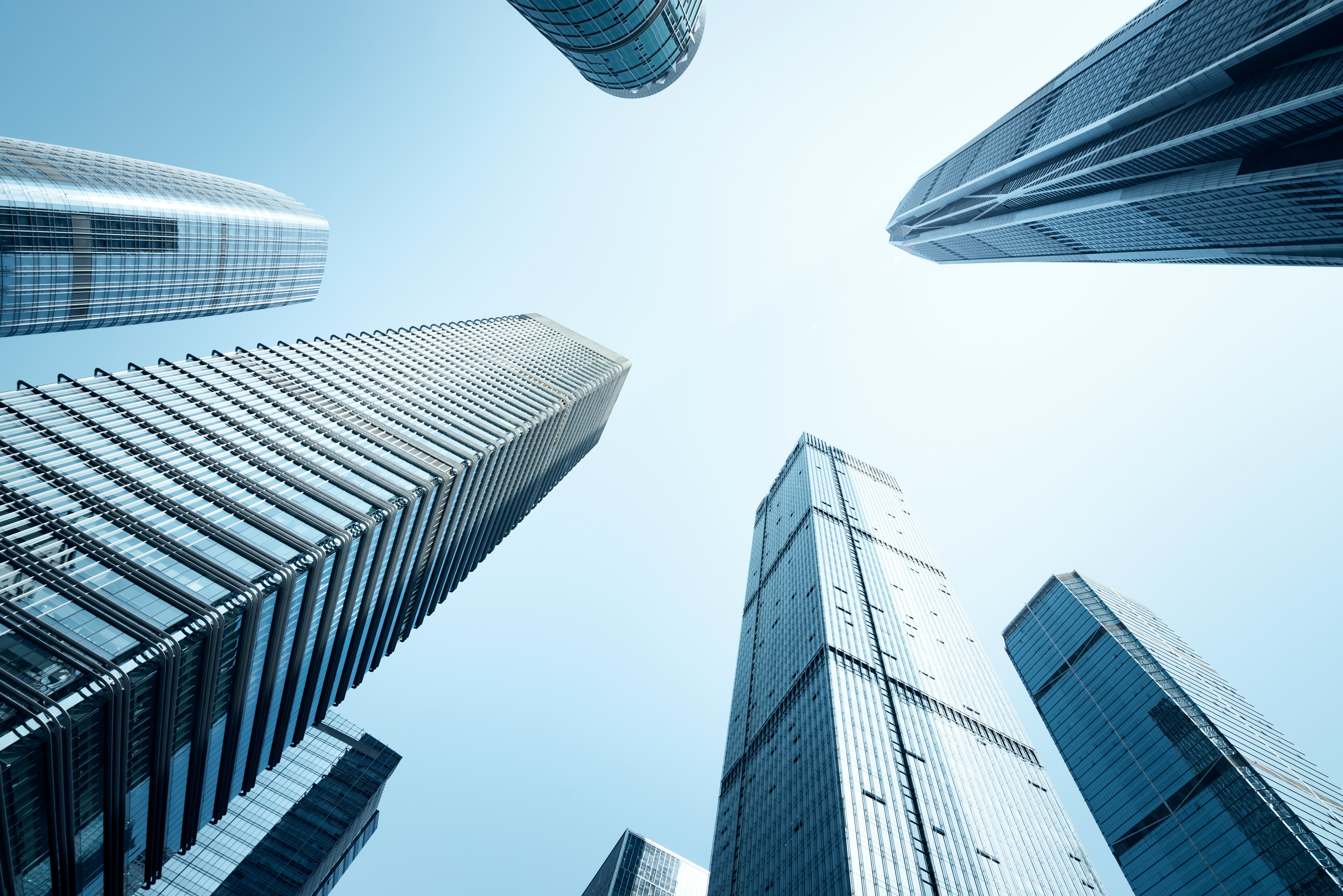 The digital leaders of tomorrow will be those organizations that come to grips with the new definition of workplace that is putting 'Employee Experience' (Ex) at the centre.
Enterprises have continued to invest in new technologies to boost employee experiences at workplaces, but the benefits are no longer visible. No organization has all its important information in one place - The IDC Report 2014 discusses the impact of the rise in unstructured data and shows that 61% of knowledge workers regularly access 4 or more systems to get the information they need to get their job done. Our own latest investigation and market research (2019) in European countries shows that there has been a dramatic rise in unstructured data, 60 % of knowledge workers regularly access 20 to 40 systems to get the information they need to get their job done. The impact of this steep rise in unstructured data can have a huge impact on the organization's bottom line.
At Inphiz, what we are focusing is on building a digital workspace that enables new and unified ways of working; raising employee engagement, agility and exploiting consumer-oriented patterns and technologies.
What's your Digital Workspace Roadmap?
Building the workspace of tomorrow that amplifies employee experience (Ex) will be an important competitive differentiator and you need to get there as FAST as possible. To get started with it and with digital workspace deployment, change management transformation teams should monitor the pulse of business challenges together with the business leaders to define the roadmap of the digital journey. Here are some important aspects you should consider before making a digital workspace journey.
What you need to consider before you dive into Digital Workspace journey?
Determining Goals.

What are you hoping to achieve with a digital workplace platform? How does that align with overall business objectives? What are the problems you're trying to solve.




Understand the needs of your employees:

Are you enabling your employees to have a greater voice in decision making through technology solutions that are aligned to meet business needs.

Creating Digital Leaders:

Source your digital workspace ingredients from all parts of the organisation, not just IT, Communication or HR. It's a holistic view of transformation that creates the workspace that your employee wants. Everyone should be involved in planning and rolling it out.




Communicate the vision of 'employee experience' (What & Why):

You need to set out a manifesto and pledge to make the digital shift.




Get the workforce involved in changing the workplace

to enhance deep and rapid change and promote the cultural message about innovation, agility and risk taking.
Digital Workspace and Technology Selection
Employee Experience (Ex) is a major factor to consider when selecting technology. If your solution doesn't provide a great experience, especially if it doesn't work well in terms of accessibility, users will turn to alternative solutions. This means you'll still wind up with shadow IT.
Organizations often question why they can't use tools like Slack, Teams, Workplace by Facebook or Yammer as their internal communications tool for enhancing employee experience. The answer is that Group chat applications like Slack and Teams can work for collaborative groups and smaller communities. Likewise, community-centric tools like Workplace by Facebook and Yammer aren't great for company-wide and targeted audiences. For these larger use cases, there's generally a lot of governance involved.
The focus should be on the selection of solution that unites your global, disbursed workforce and elevates their experience.
At Inphiz, we live and breathe human interaction and technology. We have designed a modern digital workspace that unifies employee experience and powers communication & collaboration taking the employee experience (Ex) to a whole new level. Our modern digital workspace interacts with the many systems that employees use throughout the day, and it becomes their personal work dashboard. We describe this as a power platform as it provides an interconnected and aggregated workday of the employee's view.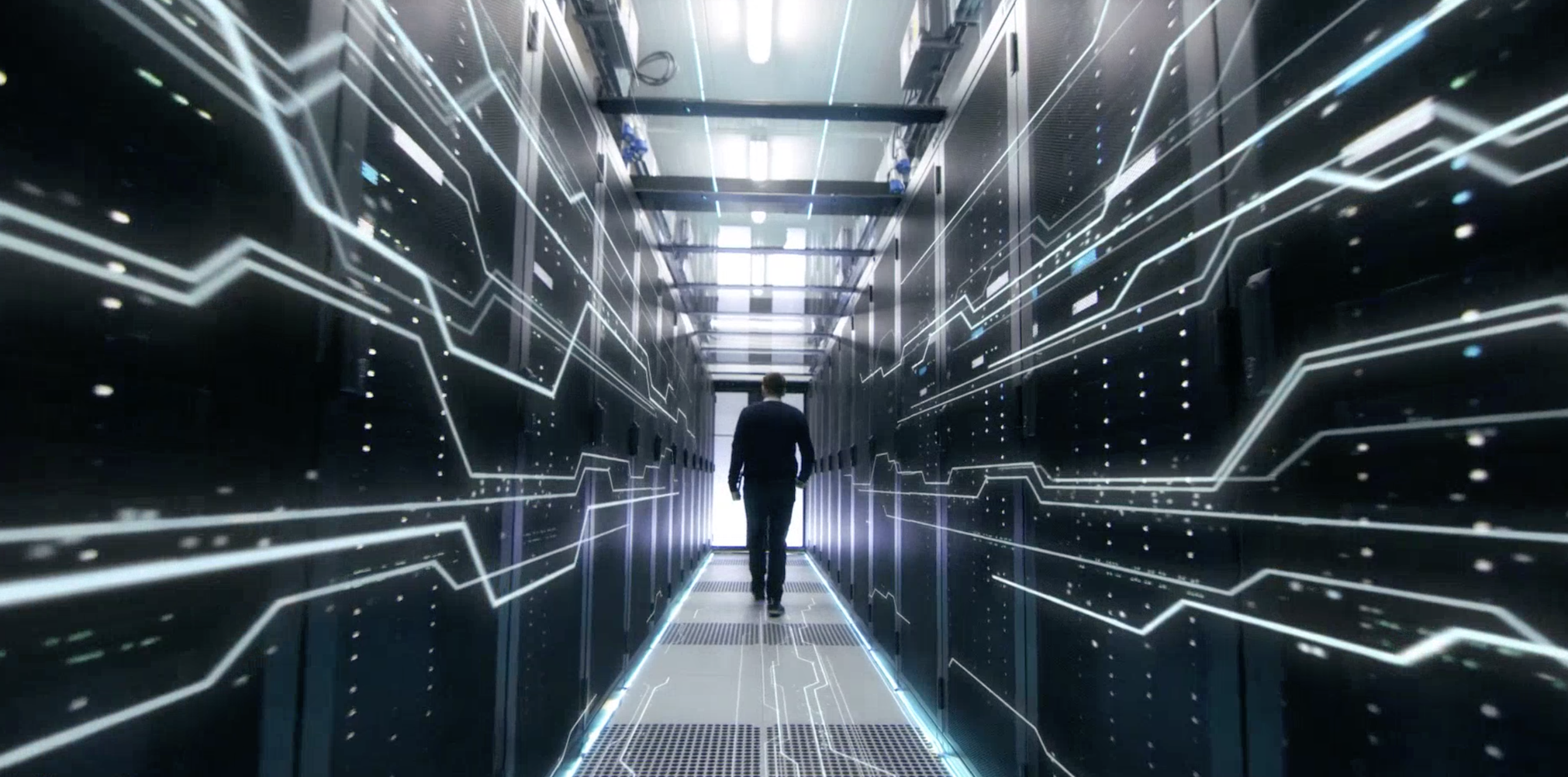 How Inphiz deploys digital workspace?
OUR APPROACH to digital transformation is to empower employees to adapt to new ways of working where information flows faster.
Inphiz digital transformation architecture is built on the foundation of LICS (LISTEN, INFORM, CONNECT, SHARE) which establishes an interactive environment for unified employee experience. The LICS model reinvents the way how you run your organisation, powering new patterns of collaboration within the enterprise. LICS allows you to keep the information flowing which is a vital ingredient in employee transformation. Listen, Inform, Connect, and Share model breaks down hierarchies and silos to allow a culture of sharing, openness, trust, transparency and learning. It develops the bi-directional communication between employer and employee allowing them to connect with each other. Not only does this keep your employees up to speed, but it also gives you the ability to listen and communicate in real management.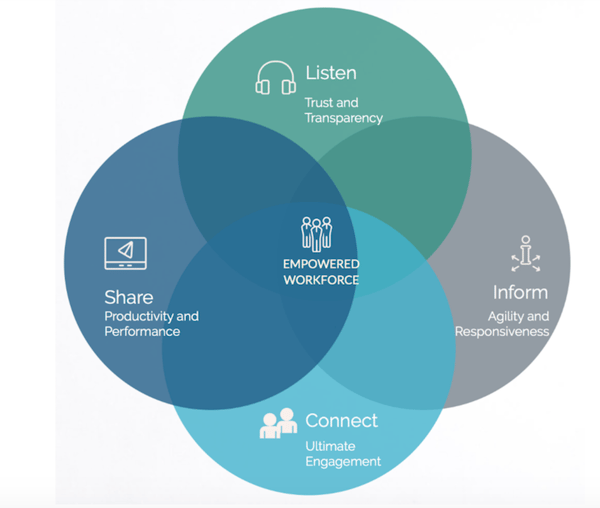 OUR TECHNOLOGY, we modernize your legacy systems without hardware & software overhauls.
It's not about infusing another new technology into the enterprise system but it is how you re-use your existing investments to get the most out of it. The Inphiz modern architecture allows you to aggregate all apps and data across all applications—both on-premises and cloud to deliver a unified experience to your employees.
Inphiz Omni Channel Orchestration Model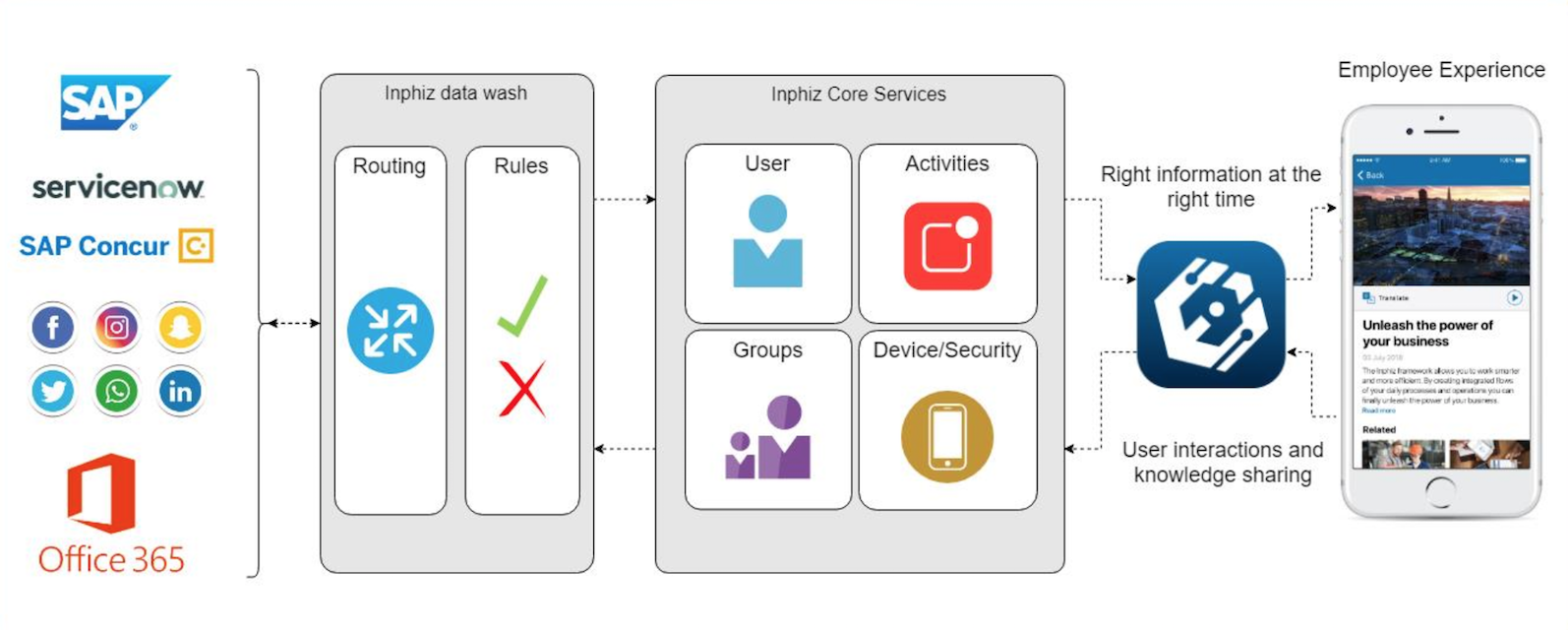 Inphiz future proof solution empowers & engages the global workforce from boardrooms to firstline Workers. Inphiz is an extremely flexible API-driven platform that retrieves valuable data feed from legacy systems, 3rd party solutions, and MS O365/AZURE resulting in a lean and streamlined mobile visualization of processes that involves the entire organization.
Conclusion
'Employee Experience should be the Heart of the Digital Workspace.' Gartner summed up the benefits nicely: "The end result of a successful digital workspace is greater customer-centricity, more employee-led innovation, accelerated process outcomes, higher employee retention and greater appeal to prospective employees." The enterprise should strive for digital maturity that connects employees and technology with one another and delivers a unified employee experience, as this will enable them to thrive for decades to come.
Transform your employee experience Now!
✔️ Decoding the Future of work & the Digital Workplace
✔️ Deploying a digital workspace and how we do it?
✔️ Stay tuned for our next article...
---
Inphiz is an API-driven enterprise tool, delivered as a SaaS. It provides a unified employee experience (EX) and creates a higher engagement for your organization. Inphiz is ready to integrate with any 3rd party solutions and with O365/AZURE. Inphiz is delivered with corporate branding, authentication and high security. This enables us to implement your bespoke productivity solution quickly and effectively.
Our vision is to change the future workspace for better tomorrow.