---
Many corporations are experiencing a transformation mode, but when it comes to investing in EX (Employee Experience), a lot has been left on the table by focusing only on CX (Customer Experience). According to Gartner's 2018 Survey report, 81% of companies listen to customers about their experiences, but 40% conceded that their organization struggles to bring the employee value proposition to life in employees

' day-to-day work.



---
"As we look ahead into the next century, leaders will be those who inspire others."
– Bill Gates
Bill Gates envisioned the future and the power of leadership in inspiring employees and their experiences at the workplace to create value for customers!
Many corporations are experiencing a transformation mode, but when it comes to investing in EX (Employee Experience), a lot has been left on the table by focusing only on CX (Customer Experience). According to Gartner's 2018 Survey report, 81% of companies listen to customers about their experiences, but 40% conceded that their organization struggles to bring the employee value proposition to life in employees' day-to-day work.

We understand the importance of listening to customers as this allows the enterprise to hear the moment of truth, pain points, missed opportunities about their products & services. But getting this bad news from customers passed all the way to the product design groups or business leader is surprisingly very challenging. We say so because today, tech suffers a form of complexity, poor framework, clunky information, non-intuitive interfaces, and too many software platforms contributing to information overload leading to employee frustration.

To fix this gap requires an entirely new approach that takes the employee experience (EX) into account. Leveraging digital workspace will allow you to improve employee experience and will enable you to redesign your workplace. Shifting to a new way of working will power your enterprise with new collaboration patterns, allowing you to keep the information flowing & enabling employer and employee to connect. Not limited to this, but it will keep your employees to speed and will improve customer experiences.

According to Gartner, 89% of companies now expect to compete primarily based on the experience they provide to customers. As a result, companies looking to gain an edge on the competition should consider the importance of their employees when it comes to getting ahead.

Reinventing the Employee Experience (EX)
Employees expect not only a better-designed experience but new models of delivery. Inphiz REINVENTS employee experience (EX) to a whole new level by applying the omnichannel orchestration model within the Digital workspace across your entire organization to redefine the business strategies from the ground up. The new model will take the employee experience (EX) from siloed office floors filled with hundreds of dull, lifeless cubicles to a collaborative, engaging, empowering & happier environment.

Here is how Inphiz redesigns the employee experience (EX) and takes its new level and calls it Superior EX:-
A happier workforce is just the tip of the iceberg when it comes to the benefits of embracing superior EX. When superior employee experience (EX) is combined with a deep level of engagement (E), it creates an Empowered Employee Experience.

EX + E = EXE2
(Employee Experience + Engagement = EMPOWERED Employee Experience
EMPOWERED Employee Experience within a workplace creates a higher degree of engagement and collaboration resulting in increased productivity

. Freedom of operation & voicing authority enables them to unleash their excellence & competence.

Inphiz powers a new way of working and empowers all from the field & deskless workforce to the C-suite, bringing agility, transparency, and openness into the system. It increases responsiveness to business needs by providing innovative and quick solutions to fix customers' problems.

EXE2 = ⇑CX = ⇑ ROI

When employees feel adequately informed and empowered to respond to customer needs, they're more willing to step up to the challenges and go beyond what's expected to delight customers. The Harvard Business Review recently published a study by Jacob Morgan, one of the world's leading authorities on employee experience, which analyzed more than 250 organizations to quantify these business benefits. The study found that there was a direct correlation between employee experience and company performance. And according to a 2017 report from Gallup, companies with engaged employees outperform those without them by a whopping 202%.
It all starts with a superior employee experience. Along with that comes great CX, an increase in ROI and trust, happiness, satisfaction & retention as the profit chain.

TECHNOLOGY AS AN ENABLER OF EX
Digital workspace is a modern tool to connect and engage with your field workers & desktop workers. It maximizes the impact of your workforce by making it easy for them to communicate and collaborate, automate manual and time-consuming tasks, train to improve their skills, and deliver greater value to customers.
Digital 'Empowers' employees to be better at what they do every day!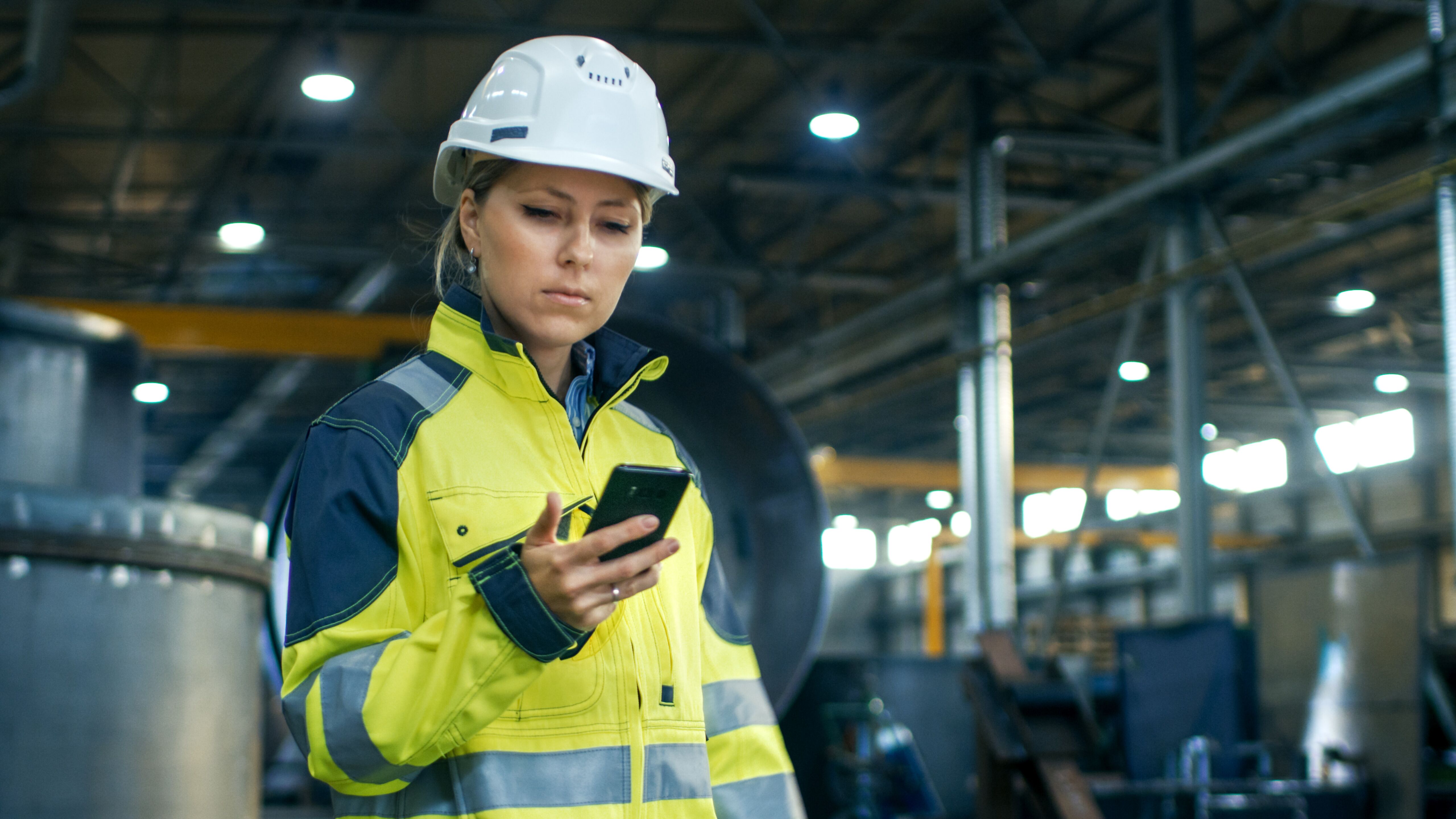 Jacob Morgan talks about this in his book, The Future of Work; Jacob explains that conventional management models are to be replaced with employee-centric and empowering ones. The increased collaboration between the people, tools, and processes are the components of the system. It is from this transformation that better ways will be discovered. We have already seen this happen at the B2C-arena, with Uber, Bolt, Airbnb, Wish e.t.c. This paradigm shift is now entering the B2B work culture; the future of work is to deliver value internally and to clients using technology enablers creatively.

Inphiz as a service can engage the global workforce from boardrooms to first-line workers. We transform 'Employee Experience' (EX) at the workplace by delivering the first-ever unified experience and incorporate superior employee experience into their everyday workday. Our delivery of superior EX does not come from the implementation of any single technology but from an architecture built for constant innovation, enabling companies to bring multiple technologies together to create a compelling and consistent employee experience — and with agility. The architect accelerates transparency by cutting through levels of bureaucracy and soliciting inputs from the entire organization. With Inphiz's intelligent digital workspace solution, employees experience all of this along with streamlining of processes into single-purpose workflows that provide them a higher degree of freedom of operation, thereby amplifying their voice, unleashing their excellence and competence, and a better understanding of how to listen and communicate with real management.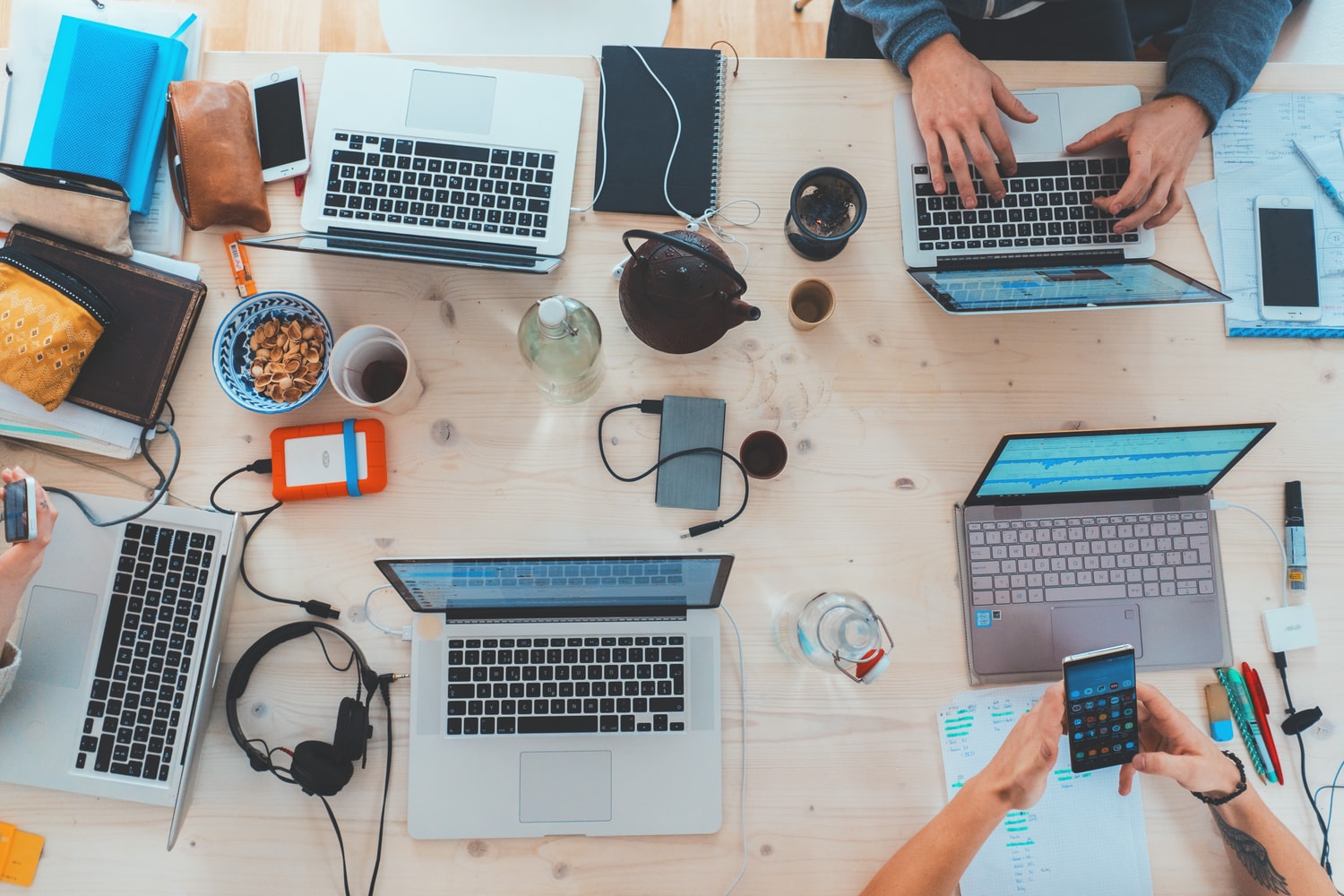 This new Inphiz digital framework will be like the human nervous system. Enterprise needs to have a similar kind of nervous system--the ability to run smoothly and efficiently, respond quickly to emergencies and opportunities, quickly get valuable information to the people in the company who need it, quickly make decisions, and interact with customers.

CO-CREATE AND DESIGN THE EMPLOYEE EXPERIENCE
Co-create and design the EX requires a service where modern technologies and effective strategies meet to enable new work patterns and greater productivity and workforce performance. A Harvard Business Review study showed that 87% of senior managers find achieving effective digital workplaces to now be a priority, with the majority saying it is a do-or-die imperative. Currently, 62% of senior managers are actively implementing management initiatives and transformation programs to make their business more digital, which will, in turn, satisfy their employees.

And to take the first step towards elevate EX is to

1. Ignite the organization through leadership
It's imperative now that to elevate EX, businesses should adopt digital workspace, but an initiative of this magnitude must start at the top. This requires leadership that embeds a culture of employee centricity and value great customer experience, forming the foundation of designing workplace strategy. This can influence business outcomes as long as the leadership considers this a long-term strategy and stays focussed on communicating, aligning, and re-aligning teams towards this goal.

2. Workplace Culture
Superior EX comes from a huge cultural transformation shift and how we work. Maintaining a strong, values-driven culture should be sourced from all parts of the organization, not just IT, Communication, or HR. It's a holistic view within the organization through the agreed mindsets, behaviors, and metrics that creates the workspace that your employee wants.

3. Employee friendly technology
Invest in a technology that puts EX in the center. This new model omnichannel orchestration of a unified employee experience where real-time information and responsibilities will be more accurate insights to employees' workday. This profound shift of migration of powerful technology into the hands of employees give them empowered experience and allow them to make a better and faster decision, speedy collaboration with colleagues, increased transparency and happier work environment.

Companies that invest early in digital nervous systems to elevate employee experience will differentiate themselves from the competition and boost their ROI

Conclusion
Employee Experience Is the Heart of the Digital Workplace. Enterprises are already recognizing that the employee experience is the new battleground for competitive advantage. Gartner Workplace Summit shares that the C-suite has made the digital workplace a high priority and how organizations that invest in the employee experience could improve employee engagement. EX is a complete, holistic view of an individual's life at work. In simpler terms, a good EX leads to engagement, and a bad EX leads to disengagement.


✔️ Decoding the Future of work & the Digital Workplace
✔️ Deploying a digital workspace and how we do it?
✔️ Employee Experience Reimagined
✔️ Stay tuned for our next article...
---
Inphiz core is to work on developing tools for more efficient workplaces for non-desktop employees. The business idea revolves around connecting managers and employees, by offering branded corporate tools for better communication and transparency in work and create engagement around the competencies and work experience. Inphiz also facilitate the management of onboarding data also approval of company policies and code of conduct so all managers together with the employees rapidly know that they have 100% compliance and follow the regulations.
Do you want to know more about how you can create better workplaces for non-desktop employees thought Inphiz? Contact empower@inphiz.com for more information.